The 2021/22 school placements have been released and individuals who qualified for placement can now follow the steps below to check their school placed.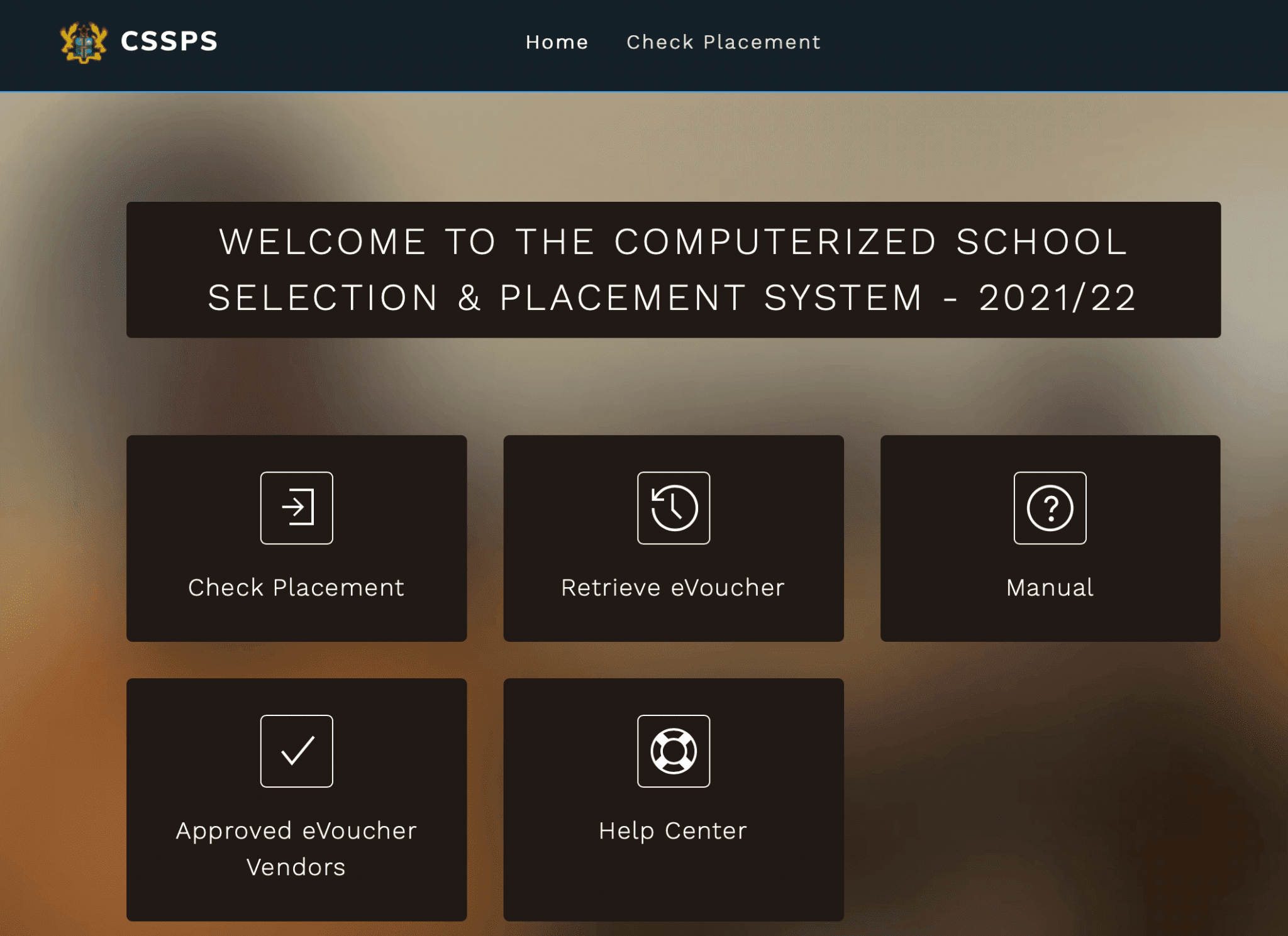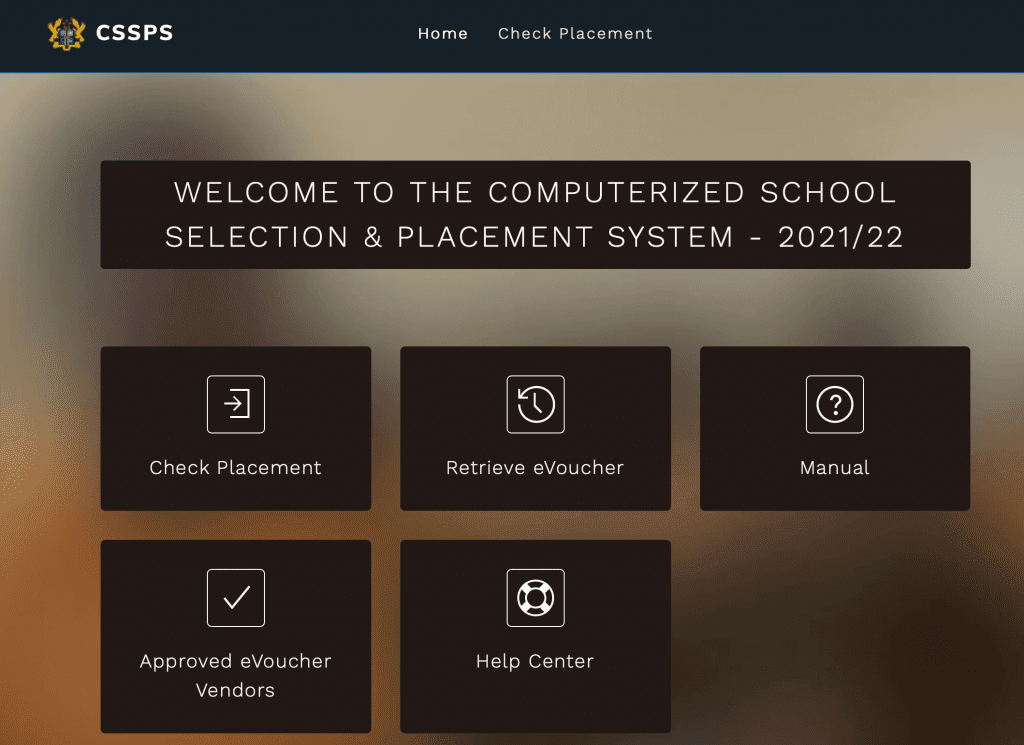 According to the Ministry of Education, out of the total number of 571,892 candidates who registered, 555,353 candidates qualified to be placed.
Only 367,811 candidates out of the 555,353 who qualified have successfully been automatically placed in one of their choices.
However, the remaining 187,542 qualified candidates could not be matched with any of their choices. Such students will undergo a self-placement procedure to choose a school from a list of available schools.
How To Check BECE School Placement Online 2022.
First obtain a placement pin code from an approved vendor.
Then log on to the CSSPS website www.cssps.gov.gh
Enter the ten- digit index number and add 21 as year of completion. E.g 123456789721.
Enter the pin code details ((serial number and pin)
Click on submit and wait for placement to be displayed.
Print the form if you have been placed and visit the school to begin your admission process.
The system will redirect you for self placement if you were not placed.
Individuals who face difficulties can call a toll free number on 0302987654 for any assistance