How to link Ghana Card to your Vodafone sim? Vodafone has made it easy.
With reference to the ongoing sim card registration exercise which began October 1, 2021, and is scheduled to last for a six (6) month period with the expectation of ending on March 31, 2022. 
Vodafone Ghana has made the system simple and easy to link your sim to the Ghana card.
According to Communications Minister, Ursula Owusu-Ekuful, Any sim which is not registered at the end of this exercise will be blocked.
Note that the Ghana card provides the basis for a successful sim registration exercise.
Check this also: Ghana Card: List Of All The NIA Offices for Ghana Card.2021.
How do I register my Vodafone SIM with a Ghana card?
So in this article, we will cover the steps to follow in linking Vodafone Sim to Ghana Card. Remember these steps work on Vodafone online portal Telecommunication in Ghana.
let dive in,
How to link Ghana Card to your Vodafone sim (online).
Follow these steps to link Your Sim Card:
Before begining the process, make sure you have your Ghana card with you.
visit the vodafone sim registration portal… click here. Before you click on the link read the entire article to get the indepth knowledge.
2. The next interface will reqiured you to input your phone number. You should be the owner of the phone number you input as security question will be ask on your sim usage.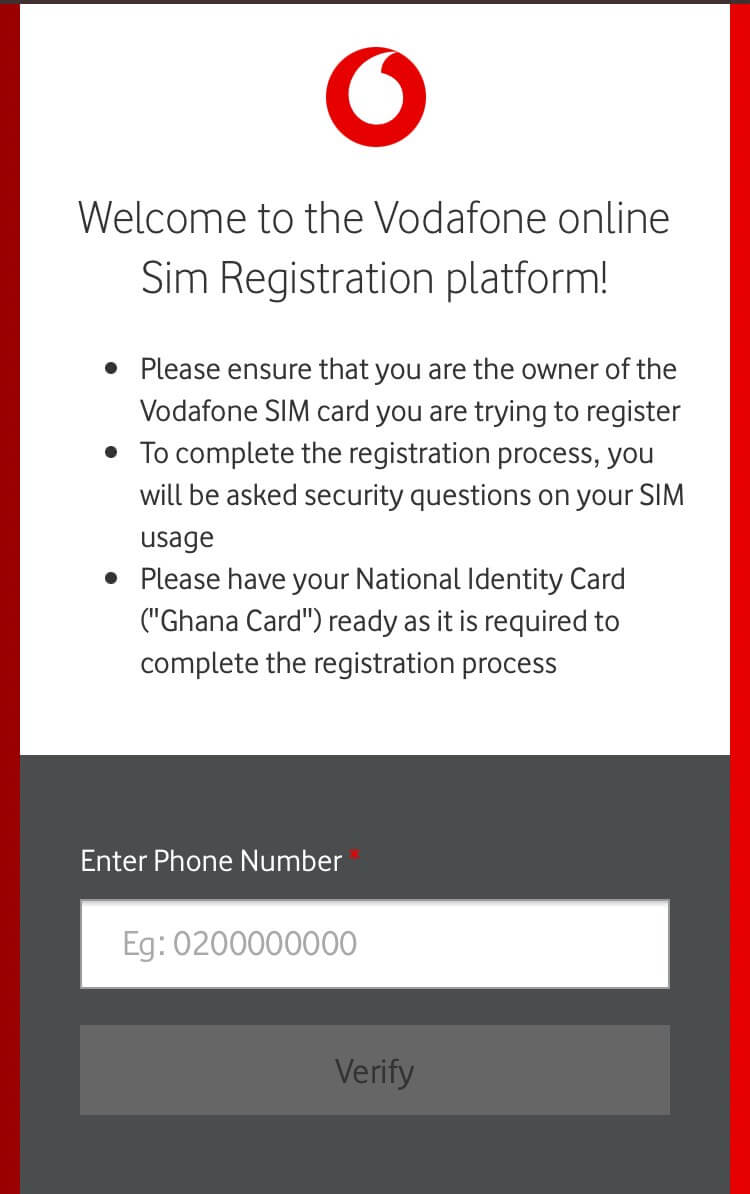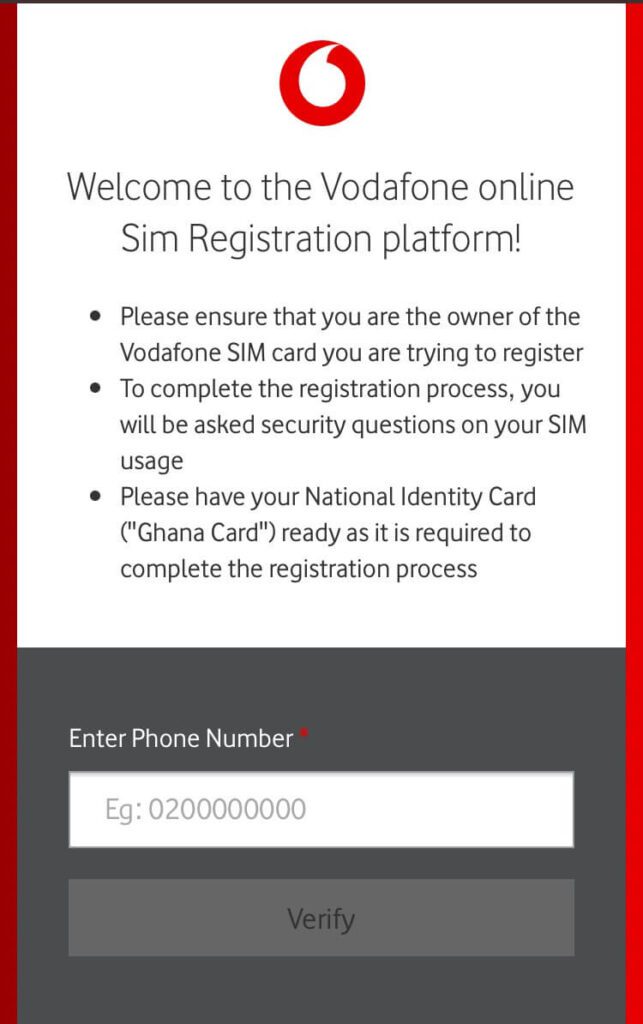 3. After you have verified you phone number, you will be ask a security question on you sim usage.
Then your will be introduce to another interface where you will be required to fill a form which conatain your Gender, Date of birth,Surname (surname should be as lsited on the card Ghana), Personal ID number (Ghana card).
The personal ID number is stated on the Ghana card and it begins with GHA.
After you have filled the form press continue.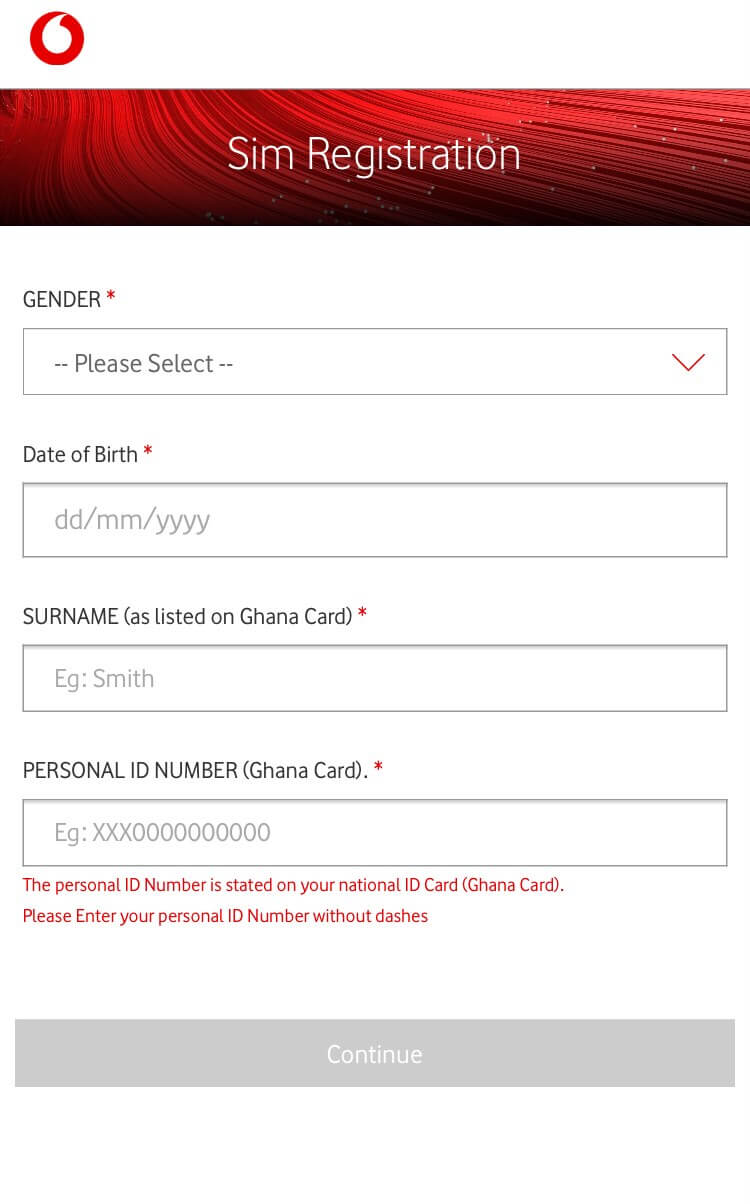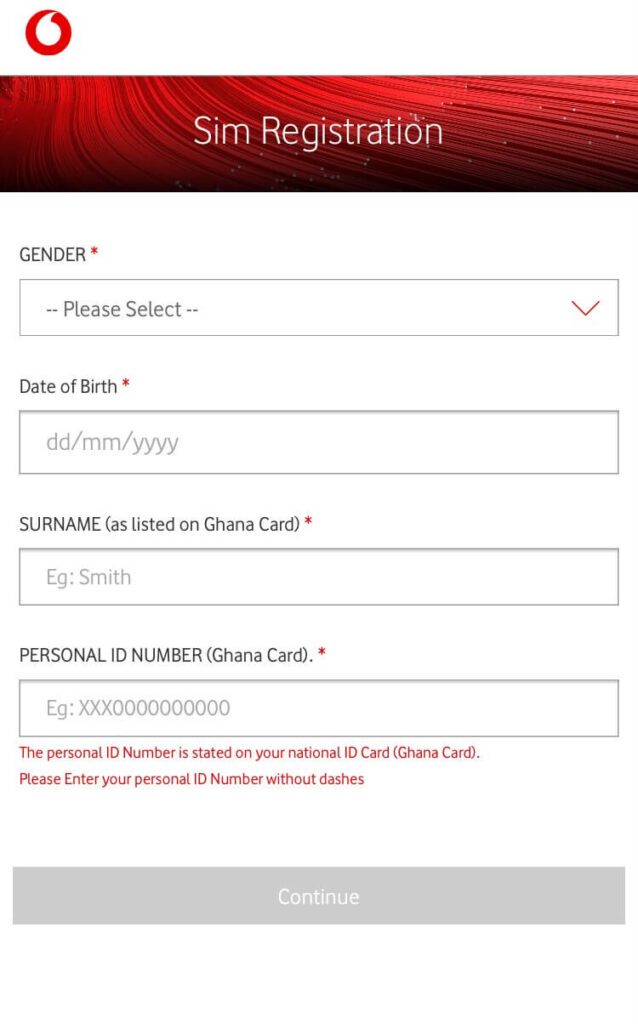 4. The last stage. At this point your are approachig the final part of linking your vodafone sim.
after you press continue, vodafone will send you an OTP message to verify once again the phone number your about to link. input the code sent to your vodafone number and press verifiy.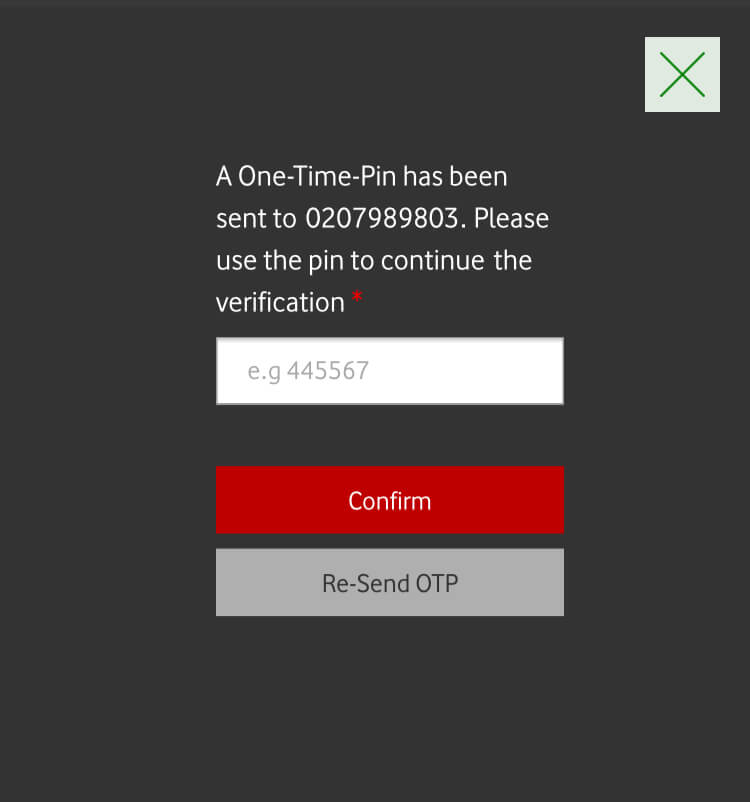 5. your will recieve a congratulation message confirming the success of the process.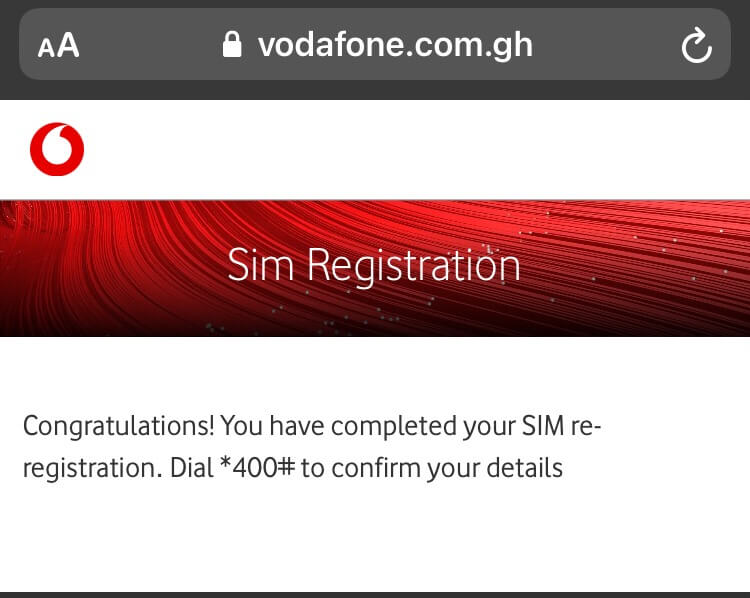 6. A confirmation text message will follow which contain your registration unique code.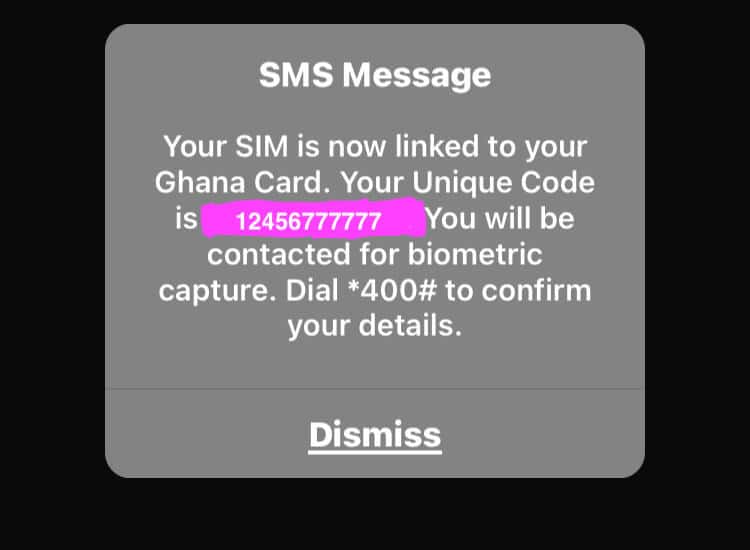 Finally you have linked Ghana card to your vodafone sim.
Now you can Check Your Sim Card Registration Status here
Keep reading m4links.com for the latest app and technology news.