Don't mount your Phone on a motorcycle: The vibration can affect the Phone's camera functionality.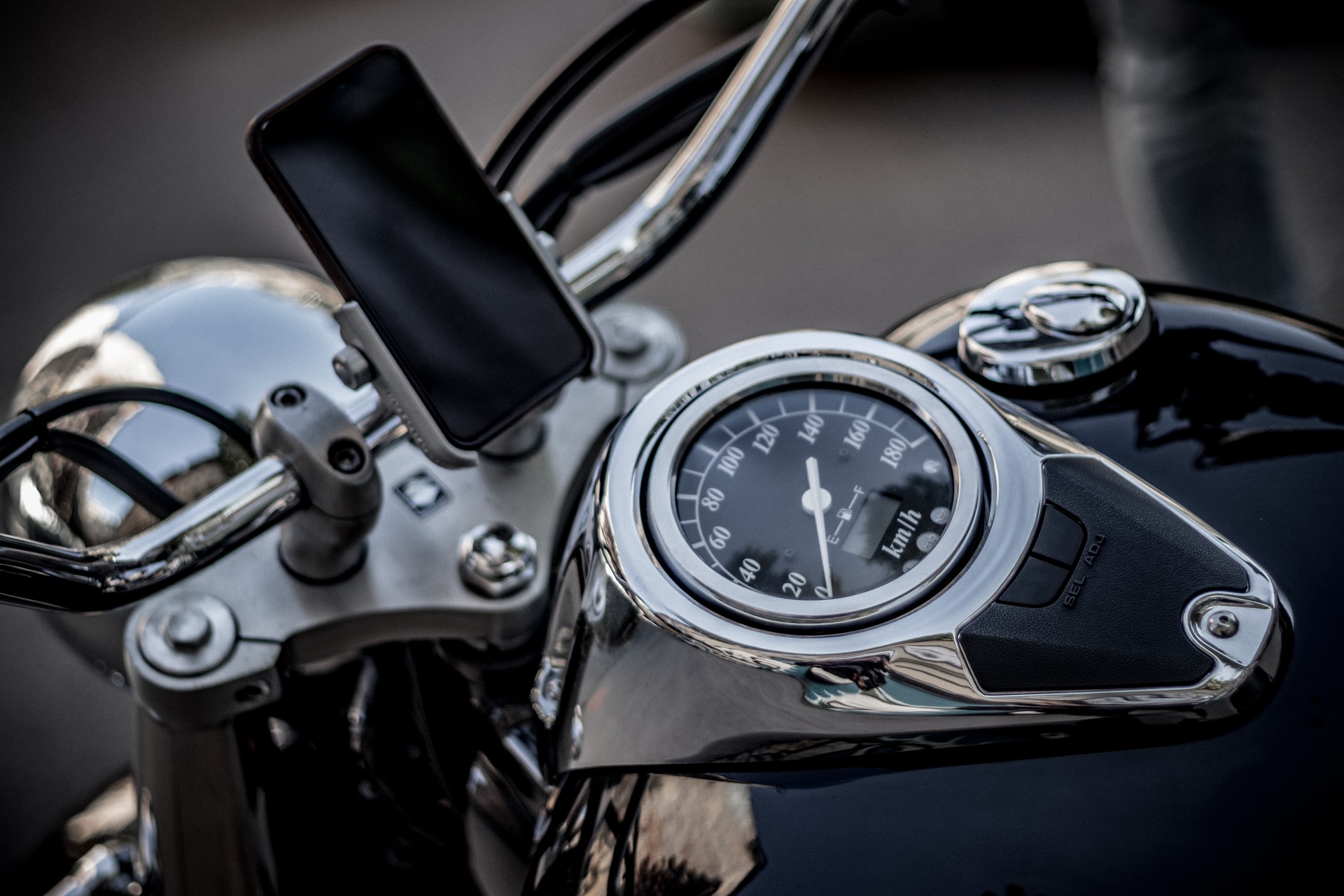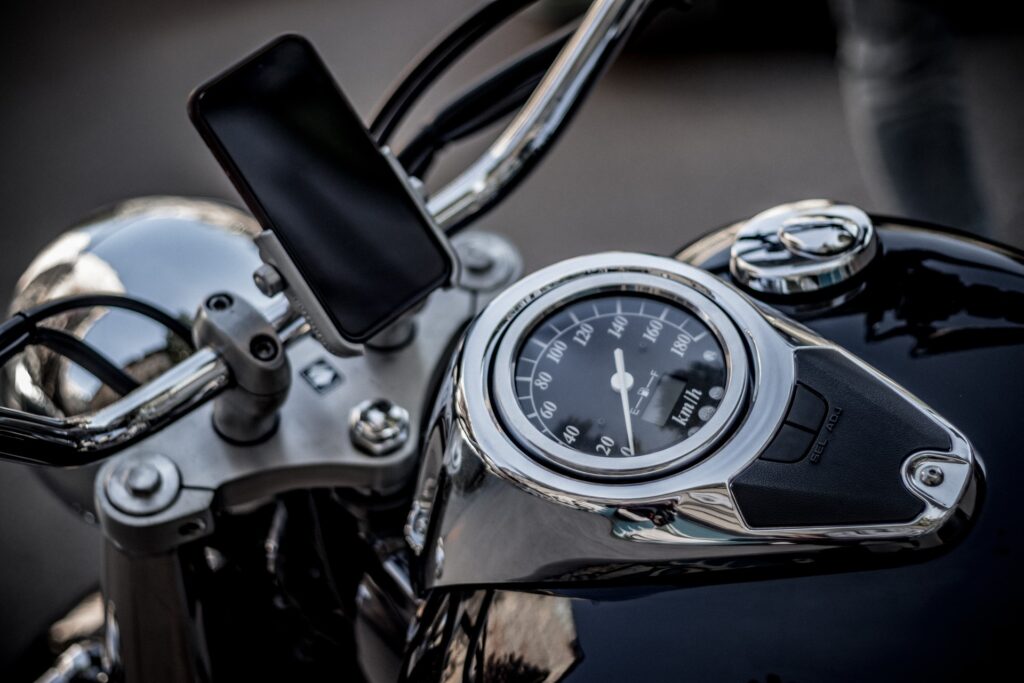 Motorcycle riders are found of mounting their phone on the motorcycle for simplicity such as direction, where you can follow turn-by-turn directions at a glance and track your progress through apps like RideWithGPS and Strava.
Your bike is more than a piece of metal on wheels, and your phone is more than just a device that helps you communicate. As a biking enthusiast, not only do you need to make sure your phone is on hand to keep you from getting lost, but also so that you can stay in communication with friends and family no matter where you are.
Despite the plenty of awesome benefits derived from Phone on a Motorcycle, we can't overlook the danger it lay on the device
As a motorcycle rider, you might need to leave your phone in your pocket. For instance, the cautioned Apple released which referred to the warning on mounting your phone on a motorcycle.
According to Apple, iPhone users who exposed their iPhone to vibrations by mounting it on a motorcycle can affect the performance of the camera.
Exposing your Phone to high amplitude vibrations within certain frequency ranges, specifically, those generated by high-power motorcycle engines can degrade the performance of the camera system.
In the document, Apple specifically addresses the vibration caused by the motors of motorcycles, mopeds, and scooters.
Apple explains that the camera uses technology such as optical image stabilization and closed-loop autofocus that counteracts movement and vibration in order to create a clear photo. However, a motorcycle's high-amplitude vibration can affect how these technologies work, and prolonged exposure can "degrade" the ability of these components, causing the inability to take clear photos.
The role of optical image stabilization (OIS) in phone camera.
The advanced camera systems in some iPhone models include technology like optical image stabilization to help you capture great photos even in difficult conditions. These systems work to automatically counteract movement, vibrations, and the effects of gravity to let you focus on taking a great shot.
If you accidentally move a camera when you take a picture, the resulting image can be blurry. To prevent this, some iPhone models have optical image stabilization (OIS).
OIS lets you take sharp photos even if you accidentally move the camera. With OIS, a gyroscope senses that the camera moved.
To reduce image motion, and the resulting blur, the lens moves according to the angle of the gyroscope.
The role of closed-loop autofocus.
Closed-loop AF resists the effects of gravity and vibration to preserve sharp focus in stills, videos, and panoramas. With closed-loop AF, on-board magnetic sensors measure gravity and vibration effects and determine the lens position so that the compensating motion can be set accurately.
The damage caused by prolong exposure of phone to vibration

.

The OIS and closed-loop AF systems in iPhone are designed for durability.

However, as is the case with many consumer electronics that include systems like OIS, long-term direct exposure to high-amplitude vibrations within certain frequency ranges may degrade the performance of these systems and lead to reduced image quality for photos and videos.
The best practices.
It is recommended to avoid exposing your Phone to extended high-amplitude vibrations. 
High-power or high-volume motorcycle engines generate intense high-amplitude vibrations, which are transmitted through the chassis and handlebars.
It is not recommended to attach your Phone to motorcycles with high-power or high-volume engines due to the amplitude of the vibration in certain frequency ranges that they generate.
Attaching your Phone to vehicles with small-volume or electric engines, such as mopeds and scooters, may lead to comparatively lower-amplitude vibrations, but if you do so a vibration dampening mount is recommended to lessen the risk of damage to your Phone and its OIS and AF systems.
It is also recommended to avoid regular use for prolonged periods to further lessen the risk of damage.
smartPhones with optical image stabilization.
iPhone 6 Plus, iPhone 6s Plus, and iPhone 7 and later.
vivo X70 Pro
Oppo Reno6 Pro 5G (Snapdragon)
Samsung Galaxy Z Fold3 5G
Huawei P50 Pro
Many motorcycle mounts offer vibration dampening, but Apple's support document seems to infer that these mounts only work with the "lower-amplitude vibrations" created by mopeds and scooters. Apple CarPlay is available for some motorcycles, but most bikes with support are touring models, such as the Honda Gold Wing, the Indian Roadmaster, and the Harley Davidson Road Glide. 
credit : Apple.com.
credit: Macworld