Google Pixel 6 is expected to be officially announced on October 19 at Google's Pixel event.
Google Pixel 6 specs leaked earlier this week revealed, that the Pixel 6 will have a 6.4-inch OLED display with a 90Hz refresh rate, a dual-lens rear camera with 50MP and 12MP lenses, an 8MP selfie cam, a 4,614 mAh battery, and up to 8GB of RAM and 256GB of storage.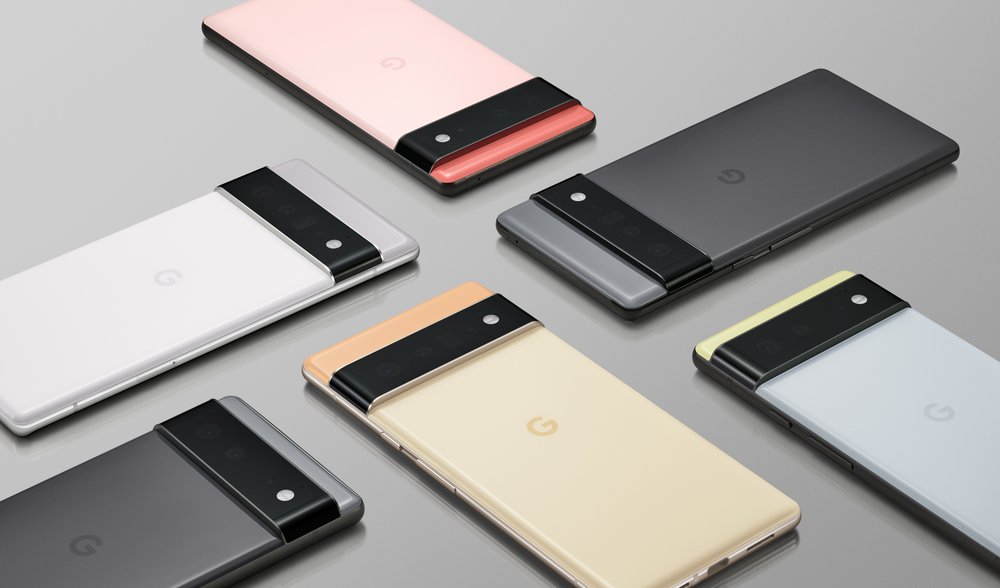 The Pixel 6 Pro on the other hand will feature a 6.71-inch OLED 120Hz display, a 5,000 mAh battery, a 12MP selfie cam, and up to 12GB of RAM and 512GB of storage.
In addition, rumour suggests a triple rear camera with 50MP, 12MP, and 48MP lenses, plus 4x zoom.
Google previously announced that both phones will have many of the same features.
These include a Tensor system-on-chip designed by Google, a camera bar that runs along the back of the phone, camera sensors that take in 150% more light than the Pixel 5's and an ultrawide lens.
Software improvements will also come to both models, including Android 12's material You design, along with speech recognition and photography improvements powered by the Tensor. 
Release date: Pixel 6 will launch on Oct. 19
Google is hosting a launch event for the upcoming Pixel 6 and Pixel 6 Pro on Oct. 19. The prerecorded event will stream on Google's event site at 10 a.m. PT.
The launch date reveals a trailer for the phone posted by Google in September, the company shows off images of the Pixel 6's two-toned back with a band near the top around the camera with an ends description saying the new smartphone is coming in fall 2021. 
Base on the indication of details of Saturn's ad is about, a pre-order deal ends at 11:59 p.m. on October 27.
Price : Google Pixel 6.
A Twitter feed by tech writer Nils Ahrensmeier indicated that the Pixel 6's price and release date have reportedly been confirmed in a German retail ad. The ad shows that the base model Pixel 6 will have a starting price of €649 and probably $749 for U.S. pricing.
Unfortunately, Saturn's ad doesn't mention the Pixel 6 Pro price, but we can estimate that it could cost €899 in Europe and $1,049 or $1,099 in the U.S.
software support.
Rumour suggest that Google is committed to at least 5 years of software updates for both of these devices.
summary of expected features.
| Features | Pixel 6 | Pixel 6 Pro |
| --- | --- | --- |
| Screen size | 6.4-inch | 6.7-inch |
| Display | FHD+ with 90Hz refresh rate | QHD+ with 120Hz refresh rate |
| Rear camera setup | 50MP (wide) + 12MP(ultrawide) | 50MP (wide) + 48MP (tele) + 12MP(ultrawide) |
| Front camera | 8MP | 12MP |
| Battery | 4,614 mAh | 5,000 mAh |
| Processor | Tensor | Tensor |
| RAM | 8GB | 12GB |
| Storage | 128GB / 256GB | 128GB / 256GB / 512GB |
| OS | Android 12 | Android 12 |
Both devices feature Google's custom chipset, WiFI 6E, support 5G, and are AER Certified.
Keep reading m4links.com for the latest app and technology news.
.