Shortcodes for Vodafone services in Ghana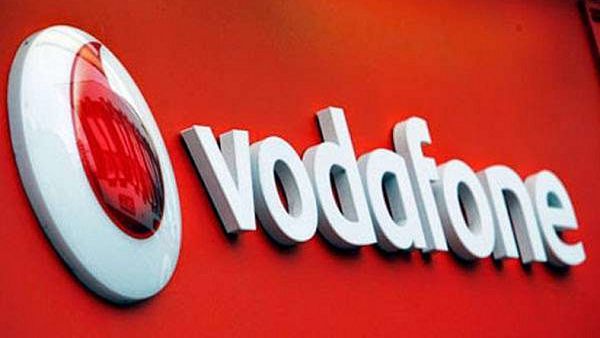 Vodafone Ghana offers its valued subscribers a range of exciting products and services under Postpaid and Prepaid subscriptions.
Below are the Shortcodes for Vodafone services in Ghana
Shortcode
Description
0501000300
Whatsapp line
*110#
vodafone cash services
100
Customer care
*134*PIN#
Recharge code.
*124#
Balance enquiry
*126#
Check your balance on data bundles and promos
*516#
Transfer credit to another number
*127#
Check your Vodafone mobile number
*7070#
Vodafone Supreme
*505#
To borrow credit
*151#
Vodafone products and information services
*700#
Vodafone mobile internet (Packages, bundles and more)
*700*4#
Bundle data for someone
*700*8#
To borrow credit
*150#
Roaming enquiry
*400#
To check sim registration details..
*565#
Reserve your number to avoid losing it
*127*11#
General news
*127*11*6#
sim registration
*127*11*7#
Family and Friends
*127*11*1#
Customer care
*900#
FBB bill payment and balance info
108
Voicemail servuce
*700*7#
Pay-As-You-Go (PAYG) Browsing
*700*2#
To check Bundle
555
Family and friends
*0*
To listen to your voice mail services
PORT to 600
Number portability to other networks.
02xxxxxxxx Simbox to 419
Report SIM-Box fraud
585
Caller Tune Service
*516*0208 xxx xxx*5*1234#
Transfer credit in Cedis only.
Enter: *516*recipient's number*credit
in new Ghana cedis*password# and send.
*700*1*10#
Digi Learn
*119*Number# Send
Call me back
175
050 Number reservation (Text #book+space+the number to 175)
1080
Access code for fixed prepaid lines
*484*1#
Reseller balance
*142#
Swipe card service menu access
*145#
Agent Sim registration
*313#
Vodafone live radio
*404#
Deactivating from VF Mini Pack
*474#
Micro payment
*566#
Super Hour
*543#
Vodafone Good Morning
*480#
Vodafone Unlimited Offers
*591#
Vodafone Cash Agent Helpline
*510#
Agent Application Code
558
Register Vodafone Cash by sending register to shortcode
*530#
Made For Me
*533#
Yendi Agoro
*565#
Number For Life
*556#
Vodafone Vim offers
*5888#
Vodafone X
*200#
Vodafone Red offers
##21# or ##002#
Deactivate from VF Mini pack
To read on other Telcos Shortcodes services in Ghana click here.
Thank you for reading. Any shortcodes left out, kindly leave us a comment below and we will be glad to assist.
If you would like to write for us, contact us or submit an article click here.
SIM card re-registration extended to September 30, 2022.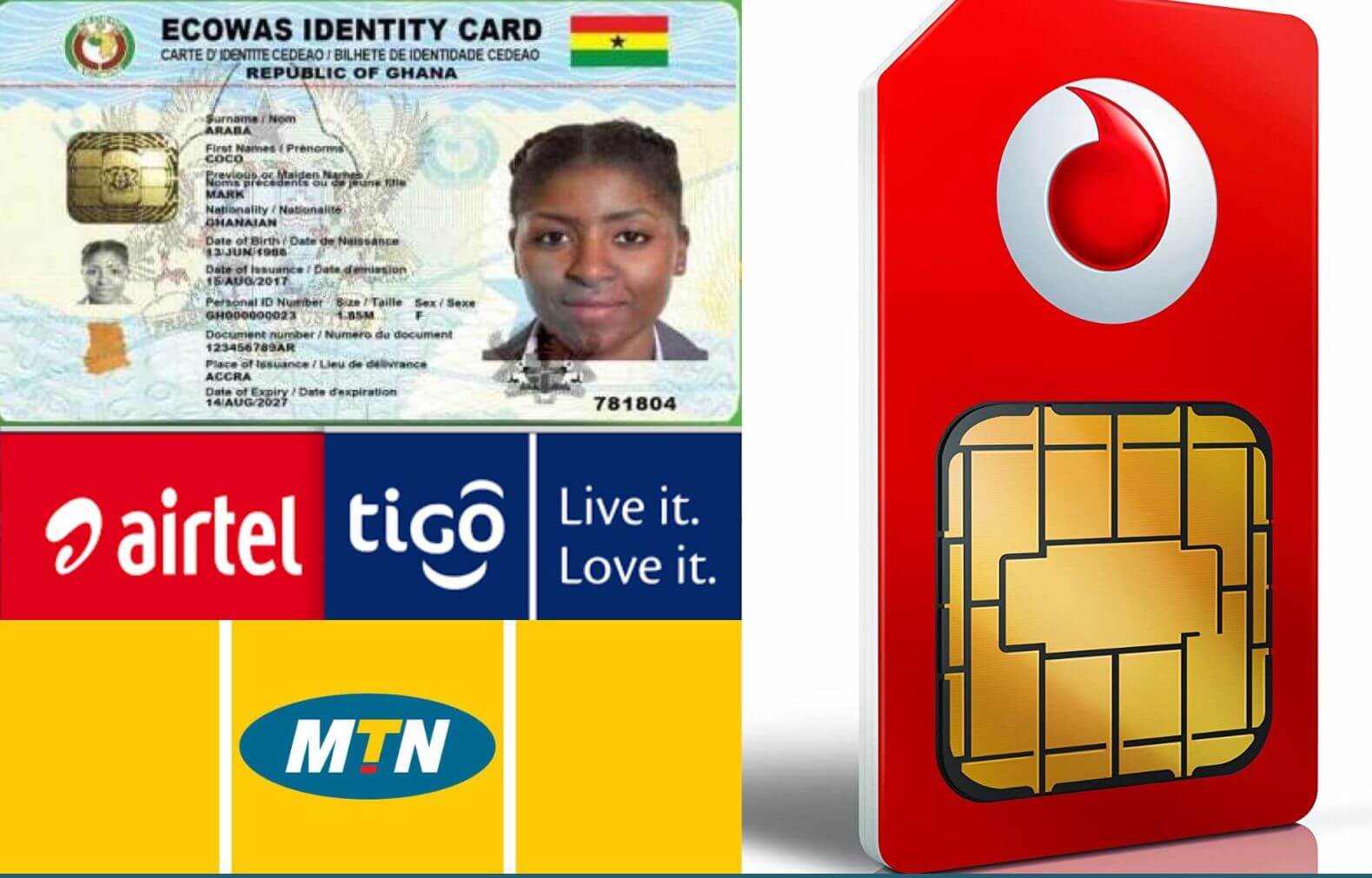 The Minister for Communications and Digitalisation, Ursula Owusu-Ekuful has announced an extension to the deadline for the
SIM re-registration exercise to September 2022.
According to the minister, the extension had become necessary due to the various challenges registrants are facing to complete the exercise. One major factor can be attributable the issue or acquisition of their national identification cards.
This has led to several calls on the government and the ministry to extend the exercise to September 30.


"Upon consultation, Government has decided to grant a final conditional extension. The programme will be extended to September 30 to end on the anniversary of its commencement, that will give us one full year of SIM re-registration," the minister stated.

"It will be reviewed at the end of this month [July] and any SIM that has not been fully registered by the end of August will be barred from certain services including voice and data. It will also be more expensive to use unregistered SIMs," she added.

The full range of punitive measures, the Minister noted will be announced at another press briefing which will be held in September this year.
Top Ten FAQ To Know About Ghana Sim Registration.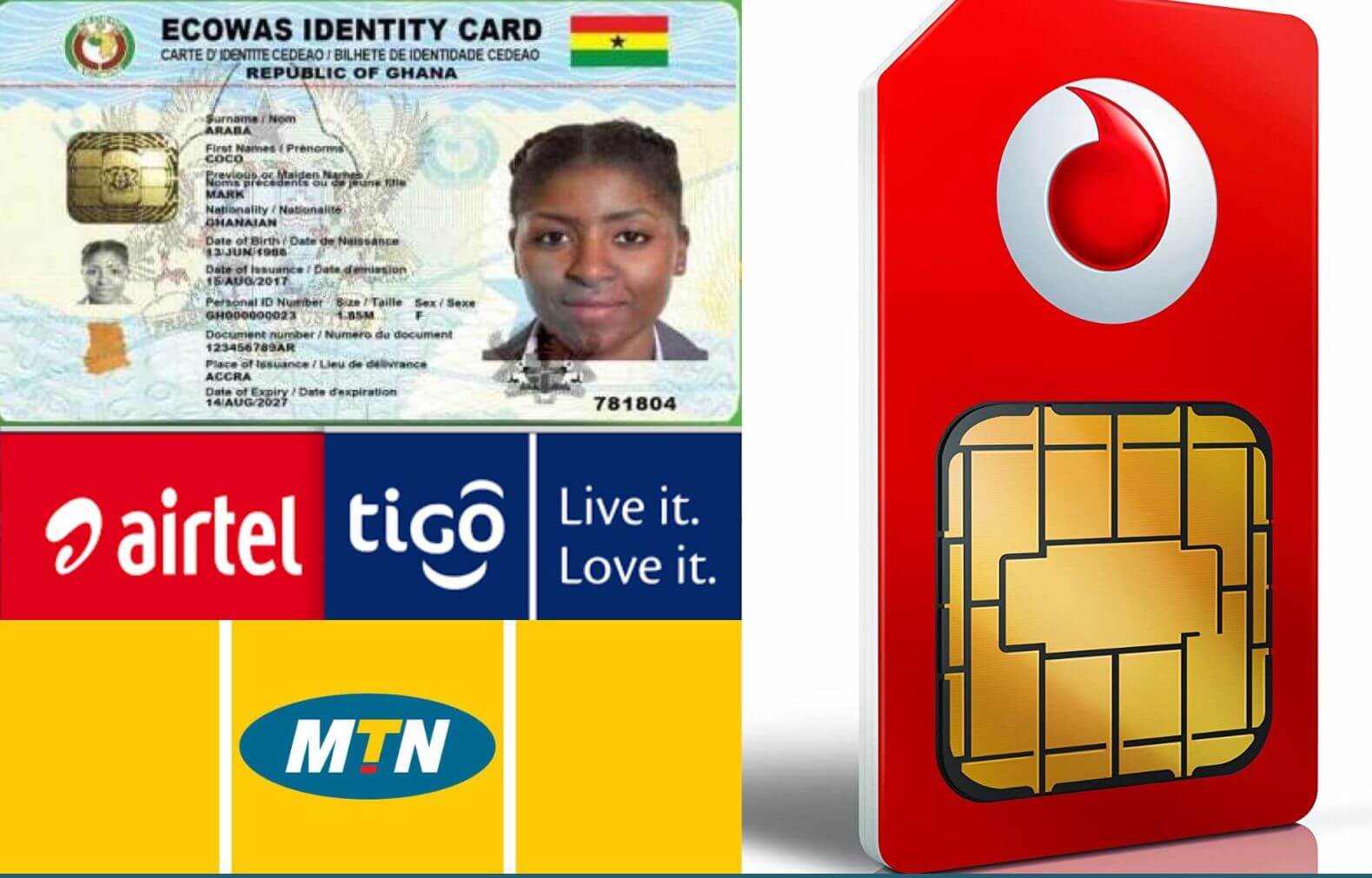 The sim card registration exercise which began last year on 1st October 2021 and was subjected to last for 6 months period but was later extended to 31st July, 2022 in order to allow more users to access the registration exercise.
There are numerous questions to be answered but this article has limited it to the Top Ten FAQ To Know About Ghana Sim Registration.
let dive in ;
1. Is the SIM Registration Mandatory?
1. Yes, from 1st October 2021, all SIM Cards should be registered in line with the new registration procedures.
2. Which ID card do I need to register my SIM card?
Ans: The only identification card meant for registration of SIM cards is the Ghana Card.
3. How much is the fee for the Ghana Card?
Ans: The Ghana Card is free for Ghanaians in the first instance. Institutions and other organizations requesting the services of NIA personnel on their various premises will have to pay a certain amount per head of the workers involved.
4. How To Register SIM Card With Ghana Card?
Dial the Ghana Card SIM Registration shortcode *404#. Then follow the onscreen prompts to complete the process.
5. What is the deadline for the SIM card registration in Ghana?
Ans: The Minister of Communications and Digitalisation, Mrs Ursula Owusu- Ekuful, has extended the deadline for the re-registration of Subscriber Identification Module (SIM) cards to 31st July, 2022.
6. How many SIM cards can you register with the Ghana card?
Ans: Ghanaian citizenry can register a total number of 10 SIM Cards across all networks, and Foreigners will have a limit of 3 SIM Cards across all networks.
However, Businesses have the privilege to register beyond the 10 limited quantity when proof of registration of business documents have been vetted.
7. How to check SIM card registration name in Ghana?
Steps to follow to Check Your Sim Card Registration details:
Dial *400# on all networks to initiate the verification process.
or you can send a blank text message to 400.
The next screen prompt should contain details of your identity used to Register the sim.
8. Who will keep our details/data?
The data will be stored in a Central SIM Registry at the National Information Technology Agency.
9. What will our details/data be used for?
a. Your details shall be stored in a Central SIM Registry and shall only be accessed:
i. Upon receipt of a court order to aid law enforcement prevent, detect, investigate, and prosecute fraud and other criminal activities.
ii. To aid National Security matters such as a public health emergency.
b. Your details will not be used for any other purpose or shared.
10. I have been using my pre-registered SIM Card for over 3 years. How Can I register it in my name as I have been using it for a lot of my transactions?
Ans:
a. One of the objectives of this exercise is to erase or delete SIMs which cannot be accounted for in terms of ownership and to ensure that each SIM Card is tied to a valid ID.
b. For subscribers who find themselves in this situation, all they need to do is to inform their Service Provider who will then let them submit some documentation or provide evidence to support their claim before the SIM Card can be registered in their name.
c. For subscribers of MTN and Glo who are facing such challenges, if they are unable to link their Ghana Card to the SIM Card, the network will send them a message to inform them that they will be called with a specific number to go through some security procedures.
d. For subscribers of Vodafone and AirtelTigo who are facing such challenges, if they are unable to link their Ghana Card to the SIM Card, the network will send them some security questions related to their use of the SIM Card.
Keep reading on M4links.com for your best tech,tips and more news
NCA and 3 telcos sued over SIM Card re-registration.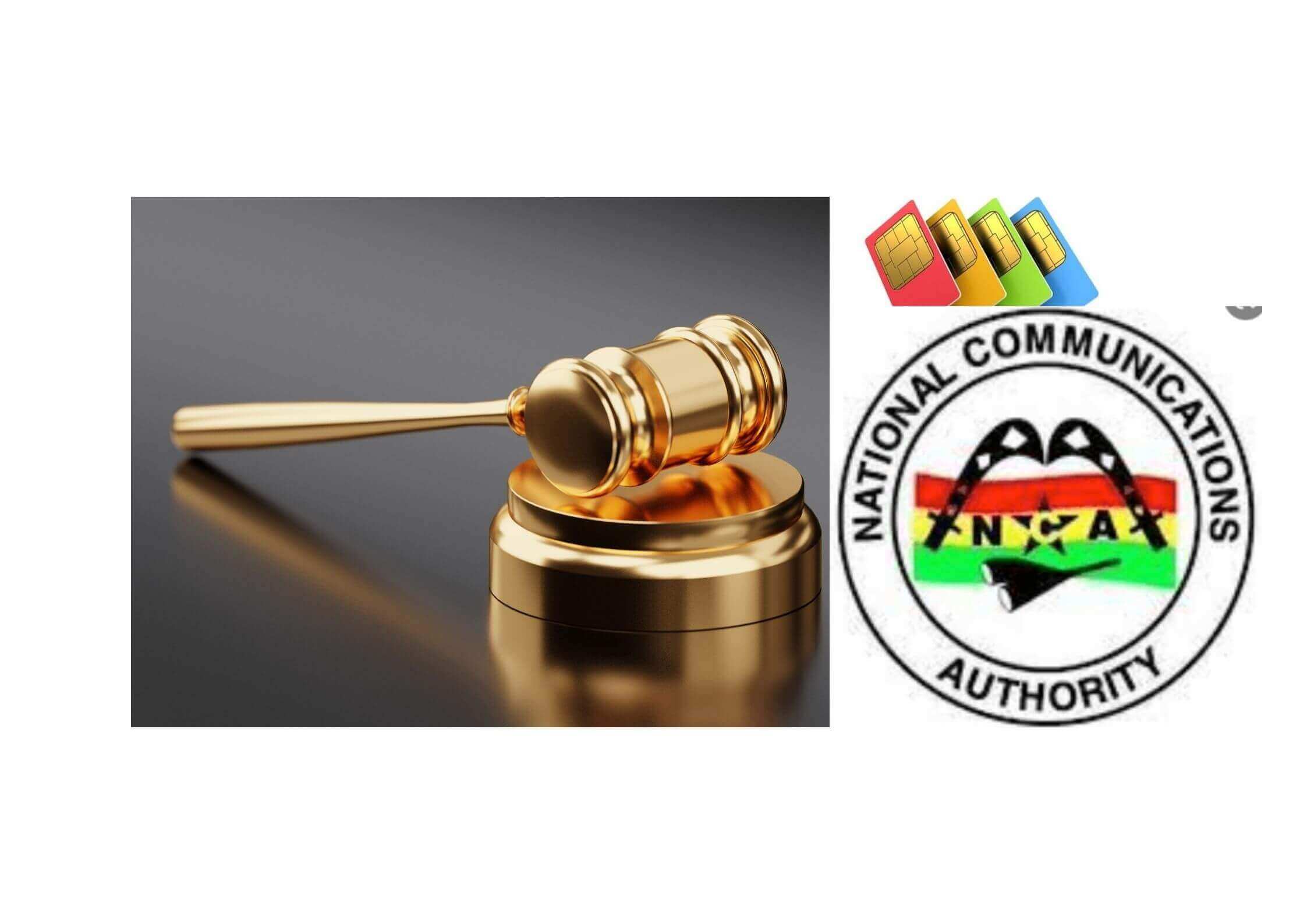 NCA owners of telecommunication services in the country have been dragged to court over the re-registration of SIM cards.
With reference to the ongoing sim card registration exercise which began October 1, 2021, and is scheduled to last for a six (6) month period with the expectation of ending on March 31, 2022.
Vodafone Ghana has made the system simple and easy to link your sim to the Ghana card.
According to Communications Minister, Ursula Owusu-Ekuful, Any sim which is not registered at the end of this exercise will be blocked.
Note that the Ghana card provides the basis for a successful sim registration exercise.
The National Communications Authority (NCA) and owners of telecommunication services in the country have been dragged to court over the re-registration of SIM cards.
According to the starrfm.com report, a private legal practitioner Francis Kwarteng Arthur is praying the High Court to stop the collection of personal data of subscribers for the re-registration exercise.
Aside from seeking an enforcement of his fundamental human rights to administrative justice, to speech, to information, and to privacy, the applicant is also seeking an interlocutory injunction to halt the process until the final determination of the case.
The NCA (1st Respondent) issued together with Ghana Telecommunications Company Limited (2nd Respondent), Scancom PLC (3rd Respondent), AIRTELTIGO Ghana Limited (4th Respondent) while the Attorney General was put on notice.
The applicant as per his case filed on Monday, November 23, 2021, is asking the court to "make an order directing at the 1st Respondent/Respondent to suspend its notice to Mobile network operators directing, instructing or requesting them to procure, store or use the Applicant's personal information (including the fingerprint of other subscribers), pending the determination of the issues in the originating motion on notice".
The applicant is also seeking the court to "make an order of mandatory injunction firecrest at the 2nd Respondent/Respondent, the 3rd Respondent/Respondent, the 4th
Respondent/Respondent to suspend the collection, storage, or use of the Applicant's personal information including his fingerprint, iris or facial pattern record, or other biometric data or particulars and of other subscribers, pending the determination of the issues on the originating motion on notice.
Related
"Any order that the honorable court may deem fit under the circumstances for the protection of the fundamental human rights and freedom of the public at large."
Source: Ghana/Starrfm.