MacBook Pro with M1 Pro and M1 Max revolution.
Apple today unveiled the completely reimagined MacBook Pro powered by the all-new M1 Pro and M1 Max — the first pro chips designed for the Mac.
Available in 14- and 16-inch models, MacBook Pro delivers groundbreaking processing, graphics, and machine learning (ML) performance whether running on battery or plugged in, as well as amazing battery life.
The new MacBook Pro with M1 Pro and M1 Max also features a stunning Liquid Retina XDR display, a wide range of ports for advanced connectivity, a 1080p FaceTime HD camera, and the best audio system in a notebook.
The new MacBook Pro joins the 13-inch MacBook Pro with M1 to form the strongest lineup of pro notebooks
Return of the connectivity.
Apple MacBook Pro with M1 Pro and M1 Max comes with the demanding connectivity features users has call Apple on for years. these include SD card reader,HDMI, MAGSAFE,
Two New Pro Chips.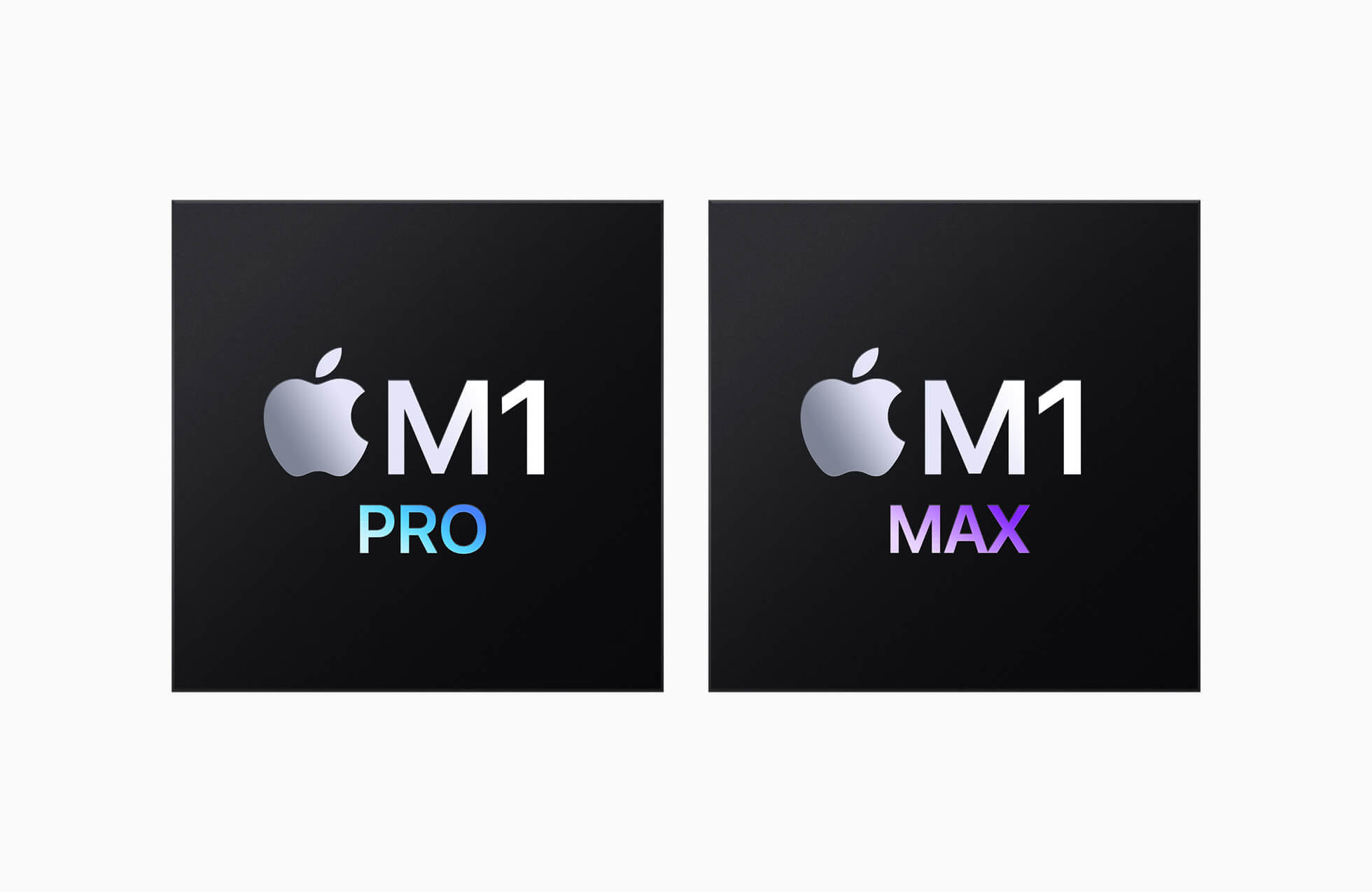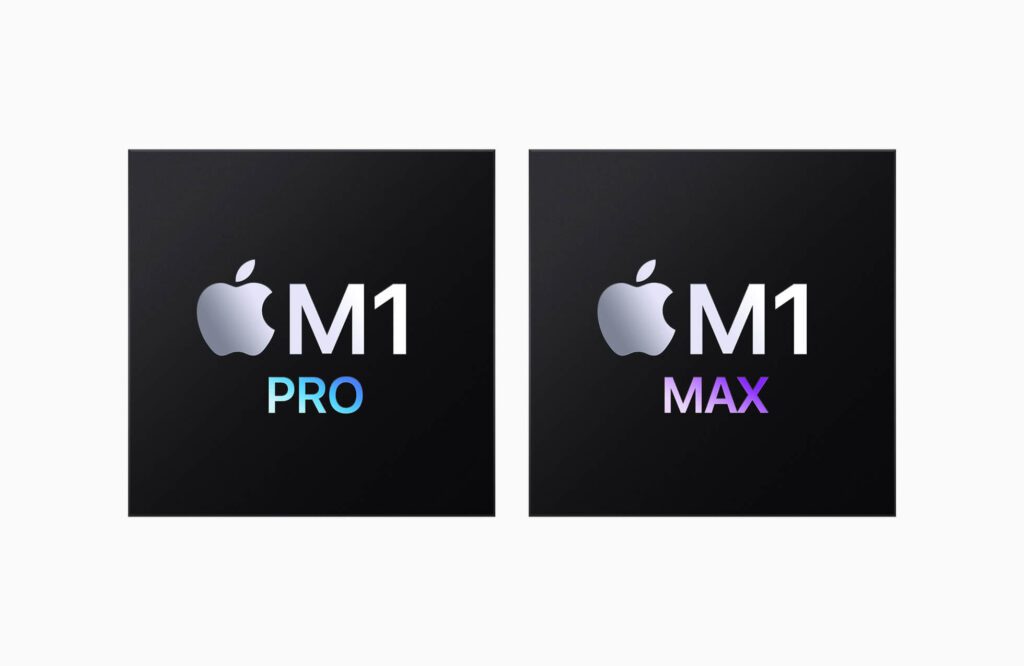 According to Apple, MacBook Pro with M1 Pro and M1 Max revolutionize the MacBook Pro experience and mark a huge step forward in the transition to Apple silicon on Mac.
MacBook Pro with M1 Pro and M1 Max applies a system-on-a-chip (SoC) architecture to pro systems for the first time, featuring fast unified memory and increased memory bandwidth for unparalleled performance with best-in-class performance per watt and industry-leading power efficiency.
M1 Pro featured a powerful up-to-10-core CPU with eight high-performance cores and two high-efficiency cores, along with an up-to-16-core GPU, M1 Pro delivers up to 70 percent faster CPU performance than M1, and up to 2x faster GPU performance.
M1 Pro also delivers up to 200GB/s of memory bandwidth — nearly 3x the bandwidth of M1 — and supports up to 32GB of fast unified memory.
Designed to dramatically speed up pro video workflows, M1 Pro adds a ProRes accelerator in the media engine, delivering unbelievably fast and power-efficient video processing.
M1 Max features the same powerful 10-core CPU as M1 Pro, and doubles the GPU with up to a massive 32 cores for up to 4x faster GPU performance than M1.
It also has up to 400GB/s of memory bandwidth — 2x that of M1 Pro and nearly 6x that of M1 — and up to 64GB of fast unified memory.
With even the latest PC laptops topping out at 16GB of video memory, having this huge amount of memory available is game-changing for pro workloads, allowing pros to do things that were previously unimaginable on a notebook.
 M1 Max also offers an enhanced media engine that features two ProRes accelerators for even higher multi-stream performance.
As a result, pros can edit up to 30 streams of 4K ProRes video or up to seven streams of 8K ProRes video in Final Cut Pro — more streams than on a 28-core Mac Pro with Afterburner and video editors can grade colour in HDR on 8K ProRes 4444 video on battery when they're miles away from the edit bay.
The 14- and 16-inch models of MacBook Pro with M1 Pro and M1 Max were designed with a focus on performance and utility.
The enclosure is precisely machined around an advanced thermal system that can move 50 per cent more air than the previous generation, even at lower fan speeds.
The thermal design enables MacBook Pro to deliver phenomenal sustained performance while staying cool and quiet. And because of the efficiency of Apple silicon, the fans never even have to turn on for most tasks users perform every day.
Battery Life.
The 14-inch model delivers up to 17 hours of video playback, which is seven additional hours, while the 16-inch model gets up to a remarkable 21 hours of video playback, which is 10 additional hours — the longest battery life ever on a Mac notebook.
Developers working in Xcode will be able to compile up to 4x as much code.
Photographers on the go will get up to 2x longer battery life in Adobe Lightroom Classic when editing images.
Price, Order and Availability.
Customers can order the new 14- and 16-inch MacBook Pro models today, and they will be available beginning Tuesday, October 26.
The new MacBook Pro models with M1 Pro and M1 Max are available to order today on apple.com/store and in the Apple Store app.
They will begin arriving in customers and will be in select Apple Store locations and Apple Authorized Resellers starting Tuesday, October 26.
Price.
The new 14-inch MacBook Pro model starts at $1,999 (US), and $1,849 (US) for education;
The 16-inch MacBook Pro model starts at $2,499 (US), and $2,299 (US) for education. Additional technical specifications, configure-to-order options, and accessories are available at apple.com/mac.