Reels launched in the Facebook app with a $1 billion investment.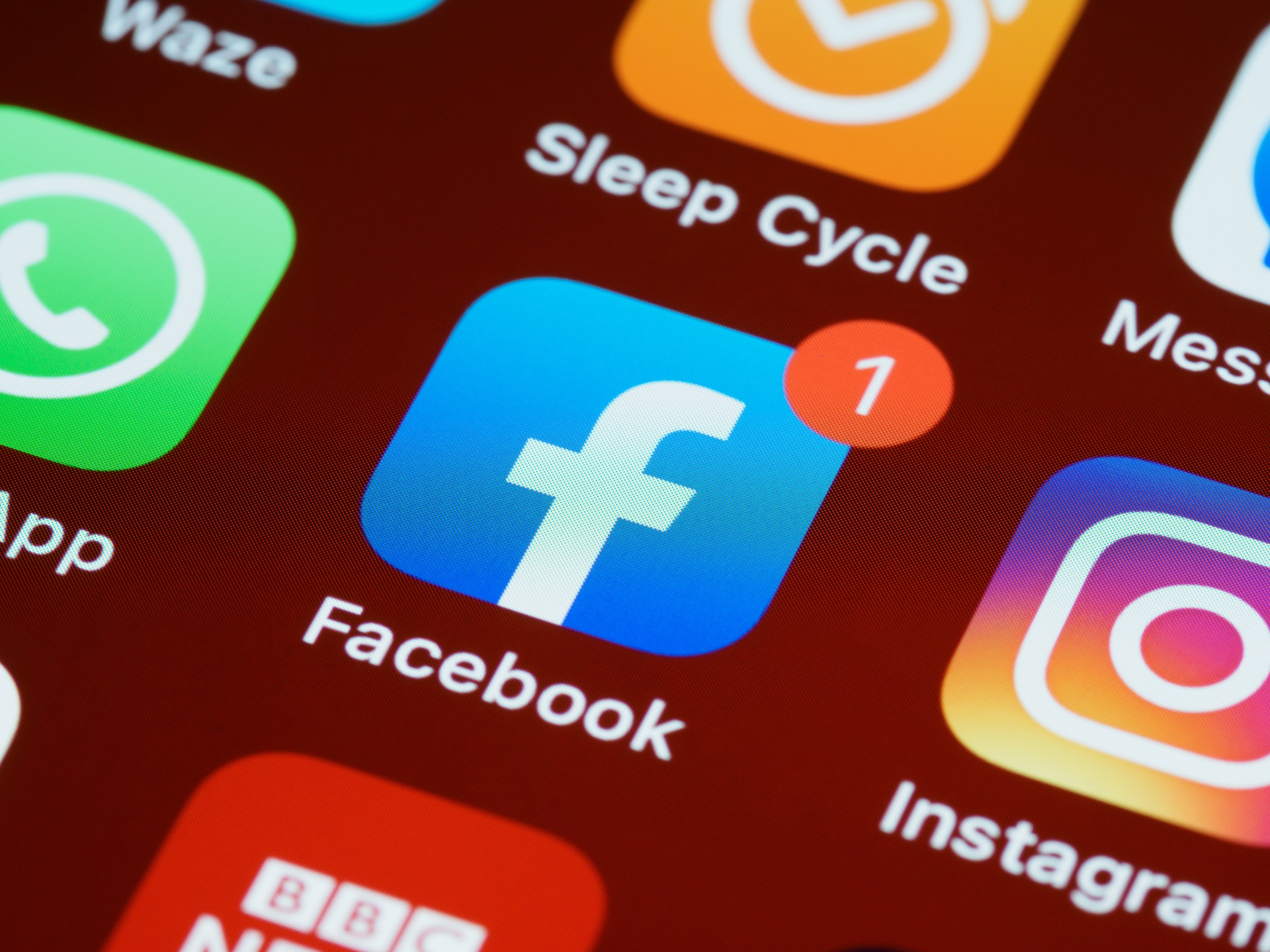 Reels launched in the Facebook app for iOS and Android users.
 Reels on Facebook for iOS and Android. Facebook users will now have access to short-form, entertaining video experiences and tools that have inspired creators on Instagram to more creators and audiences on the Facebook app. 
With the ability to create reels and have their Instagram reels suggested to people on Facebook, creators — whether they're just starting out or already have a large following — will have more ways to express themselves, grow their communities and reach new audiences.
Reels on Facebook can consist of music, audio, effects and more. You can find them in News Feed or in Groups, and when viewing a reel on Facebook, you can easily follow the creator directly from the video, like and comment on it, or share it with friends.
Connect with New Audiences.
Creators can build an audience with Reels in different ways across Facebook:
Get Discovered in News Feed: Reels can reach everyone, not just your existing followers, making it possible for the most creative, funny and inspiring people to break out. People can discover reels based on their interests and what's popular both at the top of News Feed alongside Stories and Rooms and in a new, dedicated News Feed section. 
Express Yourself in Groups: Creators and group members can create and share reels in Groups to express themselves and engage in more fun and visual ways with their favourite interest communities, like The Galactic Empire of Chunky Woofers and Post-Apocalypse Office. And for admins, we're rolling out a new 'Single Theme' group setting that makes it easy to prompt members to share their reels.
Share from Instagram to Facebook to Reach New Audiences: We're testing the ability for Instagram creators to have their reels recommended on Facebook. In this test, a small number of Instagram creators will see an option to have their reel recommended on Facebook. The choice to do this is completely in their control.
Earn Money for Reels with Bonuses.
As part of our commitment to investing over $1 billion in creators through 2022, we're also offering a new bonus program to help creators earn money when people view their reels. The Reels Play bonus pays eligible creators based on the performance of their reels and will be available on both Facebook and Instagram. After seeing creators embrace the Instagram Reels Summer bonus, we hope this new bonus will allow more creators like @imjeremyclyde to make money from their content: 
"The 'Reels Summer' bonus enhanced my motivation for creating more Reels and my overall creativity as a content creator. It's also always great to see other content creators posting more and being the creatives that they are — it's inspiring!"

@imjeremyclyde
The Reels Play bonus will initially be invite-only, beginning in the US and potentially expanding globally over time. Interested creators can sign up to learn more about the Facebook Reels Play bonus and can visit Facebook Creator's blog to learn best practices for creating reels.
FB is focused on developing a suite of creator monetization options and will explore additional opportunities for them to earn money for their Reels.
And similar to Instagram Reels, FB will begin testing full-screen and immersive ads between reels to help small businesses and brands connect with new audiences in delightful ways. Just like with organic Reels content, people can comment, like, view, save, share and skip them.
Unleash Your Creativity with Reels
Anyone can create a reel on Facebook and become a creator on the global stage or just share them with friends and family. Simply create a reel from the top of Feed or while you're watching a reel and either select video clips from your camera roll or capture something new. You can also tap Reels at the top of News Feed or within a group's feed.
As you're creating reels on Facebook, you can access a variety of creative editing tools, including:
Audio: Search for a song from the Facebook music library for your reel. You can also use your own original audio by simply recording a reel with it. You can add audio from the camera before you capture a clip, or you can add audio later after you have captured or uploaded a clip. You can also create a reel with original audio from other public reels by selecting Use Audio from the other person's reel.
AR Effects: Select one of the many effects in our augmented reality library, created by either Facebook or third-party developers, to record multiple clips with different effects.
Timer and Countdown: Set the timer to record any of your clips hands-free without having to press the shutter button.
Speed: Speed up or slow down the video while you record, which helps you stay on a beat or make slow motion videos.
Multi-clip: Stitch together multiple clips into a single reel either by recording them together or selecting them from the gallery.
After you've created a reel, you can choose how to share it. Reels on Facebook are set to be public for creators who are over 18, but you can change the audience at any time. Audience options include Public, Friends or Friends except.
credit: fb.com
How to protect your WhatsApp account from hackers .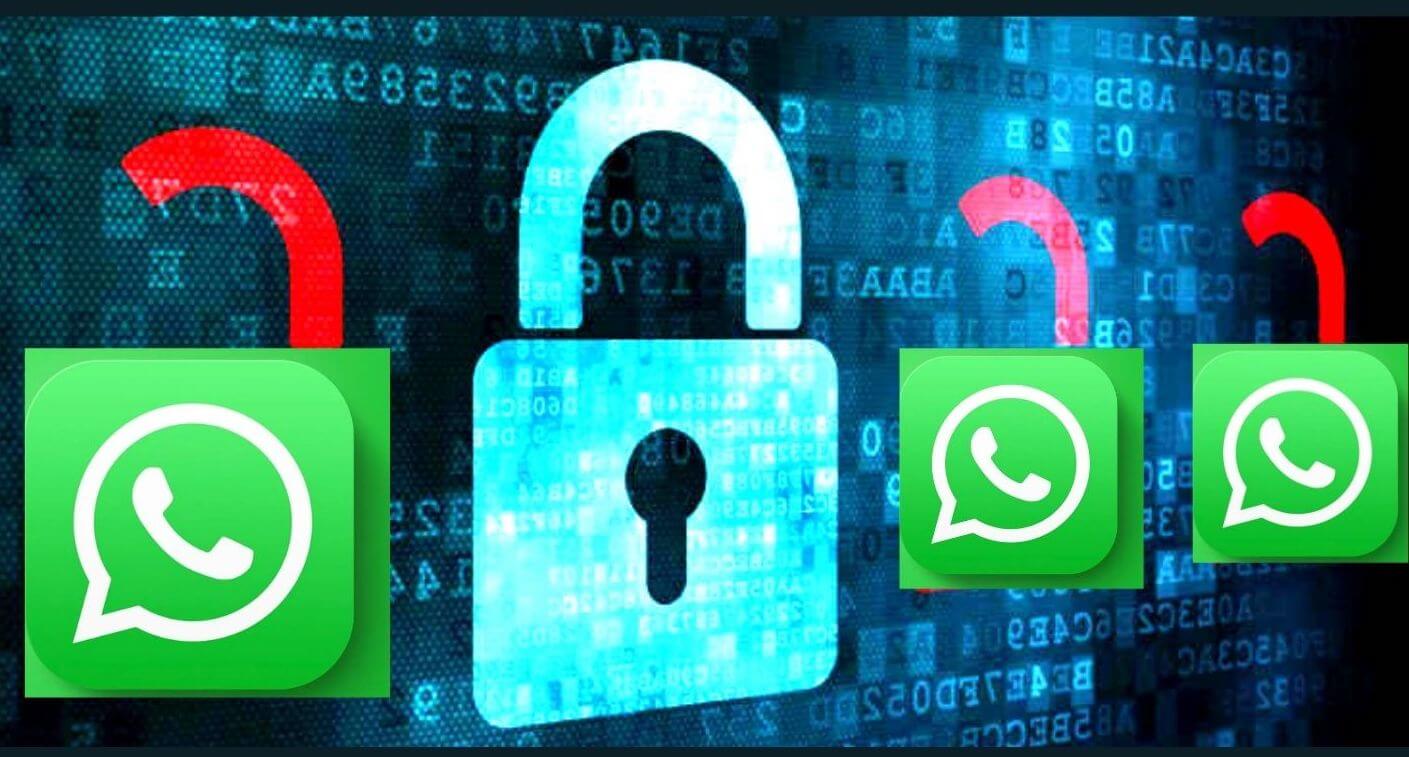 How to protect your WhatsApp account from hackers.
WhatsApp has become the most preferred social messaging app for many and as result, more scammers indulge in ridiculous activities to scam innocent, naïve, and ignorant.
Many users have been victimized to the extent of losing data and some hacked accounts are being used to collect money from their loved ones
However, users have an option to prevent their account from being hacked
How can I secure my WhatsApp?
You can secure your WhatsApp account by following these tips:
Never share your registration code or two-step verification PIN with others.
Enable two-step verification and provide an email address in case you forget your PIN.
Set a device code.
Be aware of who has physical access to your phone.
If you receive an email to reset the two-step verification PIN or registration code but didn't request this, don't click on the link. Someone could be attempting to access your phone number on WhatsApp.
How to protect your WhatsApp Account?
To protect your WhatsApp account from being hacked, you need to enable two-step verification in your WhatsApp account.
What is two-steps verification?
Two-step verification is an optional feature that adds more security to users' accounts.
This prevents a third party from accessing an individual's account without the user's approval
Does two-step verification work on WhatsApp?
Two-step verification is an optional feature that adds more security to your WhatsApp account. You'll see the two-step verification screen after you successfully register your phone number on WhatsApp. The two-step verification PIN is different from the 6-digit registration code you receive via SMS or phone call
how to activate two step verification on WhatsApp.
Follow the steps below to enable two-steps verification in your WhatsApp account:
Enable two-step verification
Open WhatsApp Settings.
Tap Account > Two-step verification > Enable.
Enter a six-digit PIN of your choice and confirm it.
Provide an email address you can access or tap Skip if you don't want to add an email address. …
Tap Next.
Confirm the email address and tap Save or Done.
Keep reading M4links Tech news for all your favorite 🤩 tech news.
How to Download Short TikTok Videos with 4K Tokkit?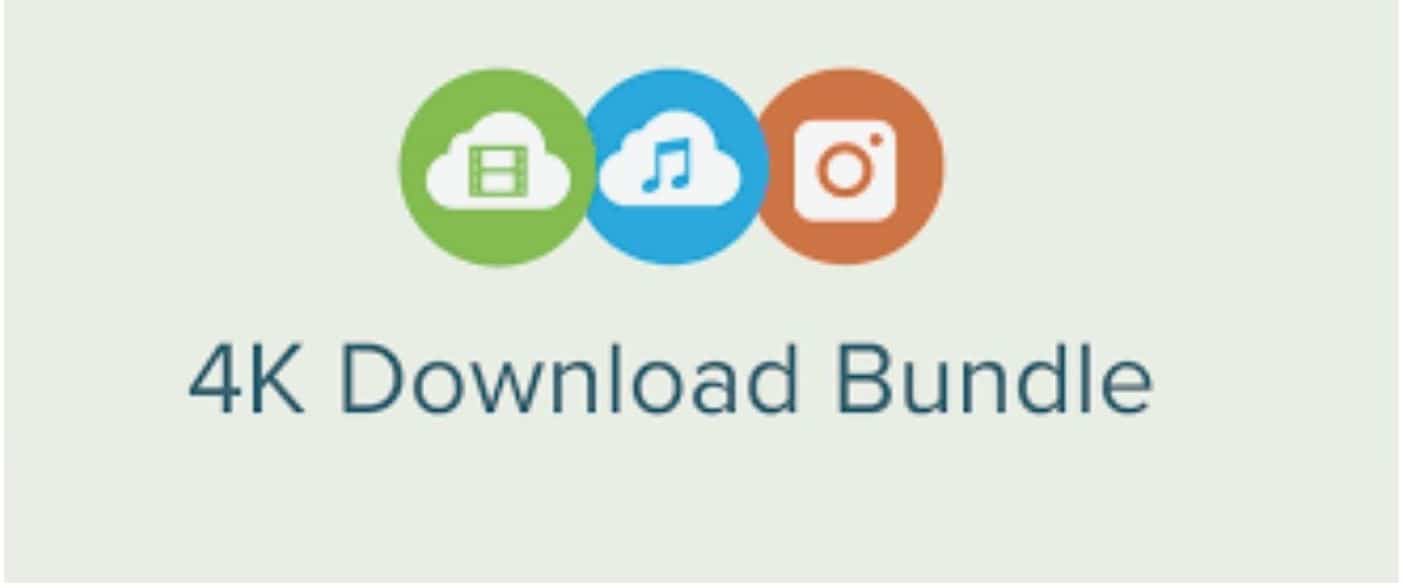 4K Tokkit and 4K Video Downloader make it easy download any TikTok videos.
TikTok is known as the home of videos where individuals show their talent in a multicultural way. This has become the daily part of users of this platform. The video shared by numerous users comprises of how-to and fun 🤩 vibe with a certain enthusiasm
Sometimes users wish to have these videos uploaded to TikTok on their devices for offline and be able to share them on different platforms with their loved ones.
This article explains the steps you will need to download your preferred TikTok video for offline consumption.
So let dive in and lay down the steps…
How to Download Short TikTok Videos with 4K Tokkit?
Follow the simple steps below to start downloading.
1. Launch 4K TokKit. It's available for macOS, Windows, and Linux.
2. Enter the name of the TikTok account or hashtag you want to download videos from.
3. Select the suitable option from the search results.
Tip: You can narrow your search and download only videos that were posted on a specific date or time period. Click the settings icon located to the right of the Download button. Open the in-app calendar and set the preferable date or time range.
4. Click the Download button.
That's it! Wait a few seconds until the download is finished, and enjoy watching the TikTok videos.
Keep reading M4links Tech news for all your favorite 🤩 tech news.
WhatsApp on Windows 11 and 10 as an app- "Here's how to try it out"
WhatsApp on Windows 11 and 10 as an app-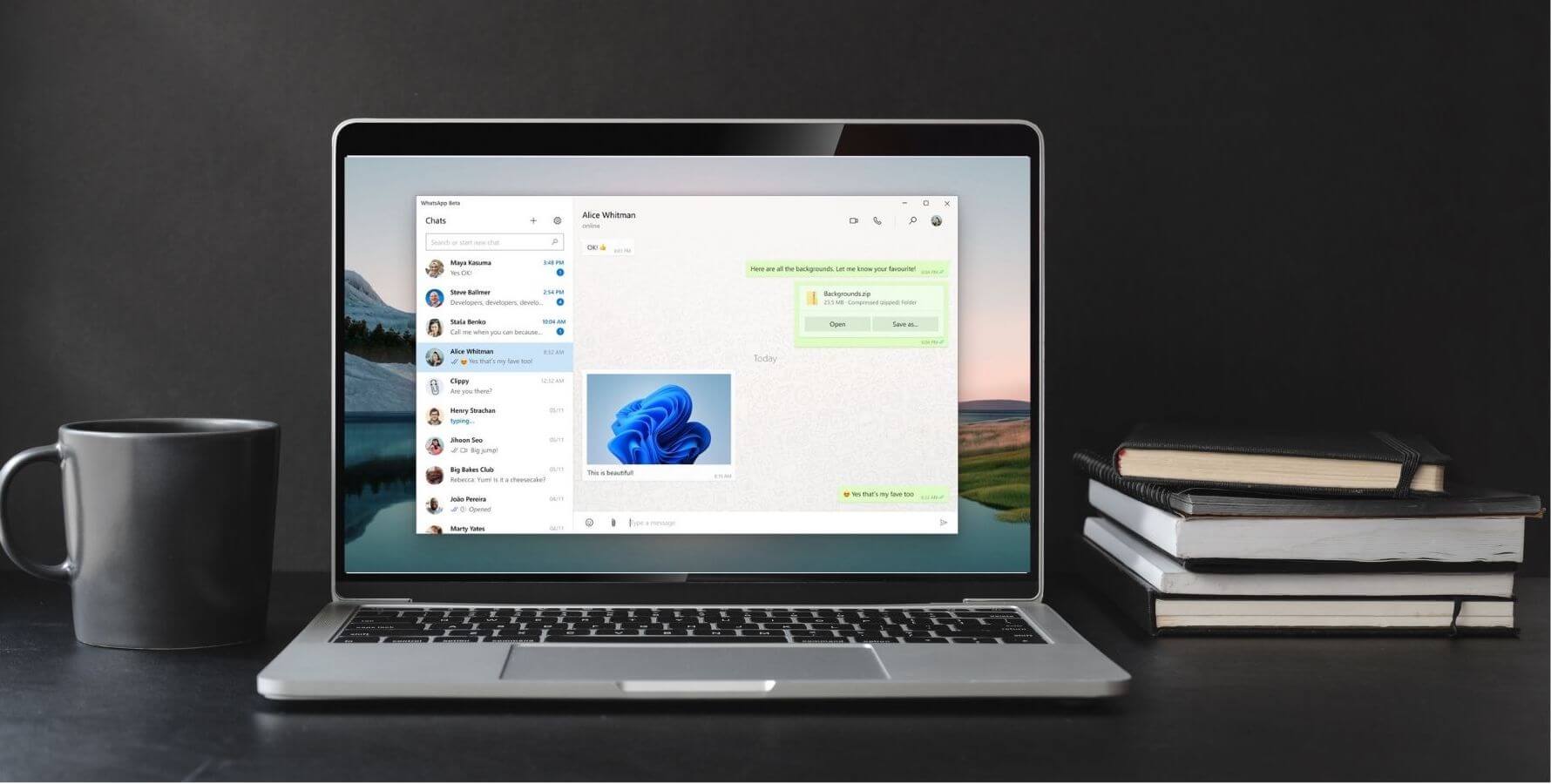 The most used social messaging app is now on your laptop. WhatsApp on Windows 11.
2021 is almost ending with 2022 about surfacing and the most used social messaging app WhatsApp, is bringing out many unique features to its social messaging app before the year ends. The company has decided to allow user to have more options in terms of plattform and system they want to use the messaging app, WhatsApp. The messaging icon has introduced WhatsApp on Windows 11 and 10platform.
WhatsApp is a free messaging and video calling app used by over 2Billion people in more than 180 countries.
It's simple, reliable, and private, so you can easily keep in touch with friends and family.
Over the period, WhatsApp has introduced many unique features to make the platform more friendly and functional such as disappearing messages, simple way to archived chats, a redesigned simple interface and more.
RELATED
How to hide your WhatsApp chats. unlike the previous archives.
Despite the development is in it initial stage, beta version of a native app on the Microsoft Store has been released for both Windows 11 and Windows 10.
Users have the chance to try the app and decide whether they prefer to use WhatsApp on the laptop or tablet device instead.
with the introduction of this features, it will go long way to compete with the desktop and laptop video conference apps like zoom , faceTime by Apple Inc.
This will pave way for the introduction of more advanced features to improve the friendly and efficient use of the plattform.
when you compare whatsapp to other social messaging app like Telegram, it has this features existed for periods ago. user can have the telegram on their phone ,teblet and laptop at the same time without any interruption. user of Telegram can use the app on any of the device the app is installed on without pairing with the other devices they have the app already installed on.
But so far the app has a lot of features that you most likely use on your smartphone each day anyway, so you may prefer to keep using the app on your smarphone if you are a kind who hardly sit behind the computer.
App approximate size.
The app has an approximate size 107.63 MB
Minimum and Recommended system requirement.
| | |
| --- | --- |
| OS | Xbox, Windows 10 version 18362.0 or higher |
| Architecture | x64 |
| | |
| --- | --- |
| OS | Xbox, Windows 10 version 18362.0 or higher |
| Architecture | x64 |
Advantages-WhatsApp on Windows 11 and 10.
The existince o the social messging app whatsapp, on window platform will better of than using the whatsapp web browsers option.
There are instance where you wish to put your phone down while working on your laptop and having the liberty to access your whatsapp messages, audio and video calls without stressing on your phone.
This feature will help to undertake group video calls and easy tranfer of files from the traditional computer.
WhatsApp on mac is already functioning for some time now and it kind of good despite some features not applicable like those on the phone base platform.
The overall user experience of the app on the mac plattform can not be underestimated.
However, time will tell if the existence of this app on the traditional laptop will introduce advanced unique features user will better of using it more than the on the phone.
What do you think of the experience you might encounter using whatsapp on laptop or desktop?
Leave your comment below.
Keep reading m4links.com  and join our social media channels for the latest app and technology news.