UNICEF: Discover UNICEF's work for every child, everywhere.
Apple customers through UNICEF can now donate to Ukrainian in order to help victims of the ongoing crisis in Ukraine.
Apple is using a simple banner display on top of its website which directs users to an iTunes page that allows them to donate up to $200 using their Apple ID payment method.


This is made possible through the iTunes portal and will go directly to UNICEF USA and its ongoing efforts in Ukraine to support families impacted by the ongoing crisis.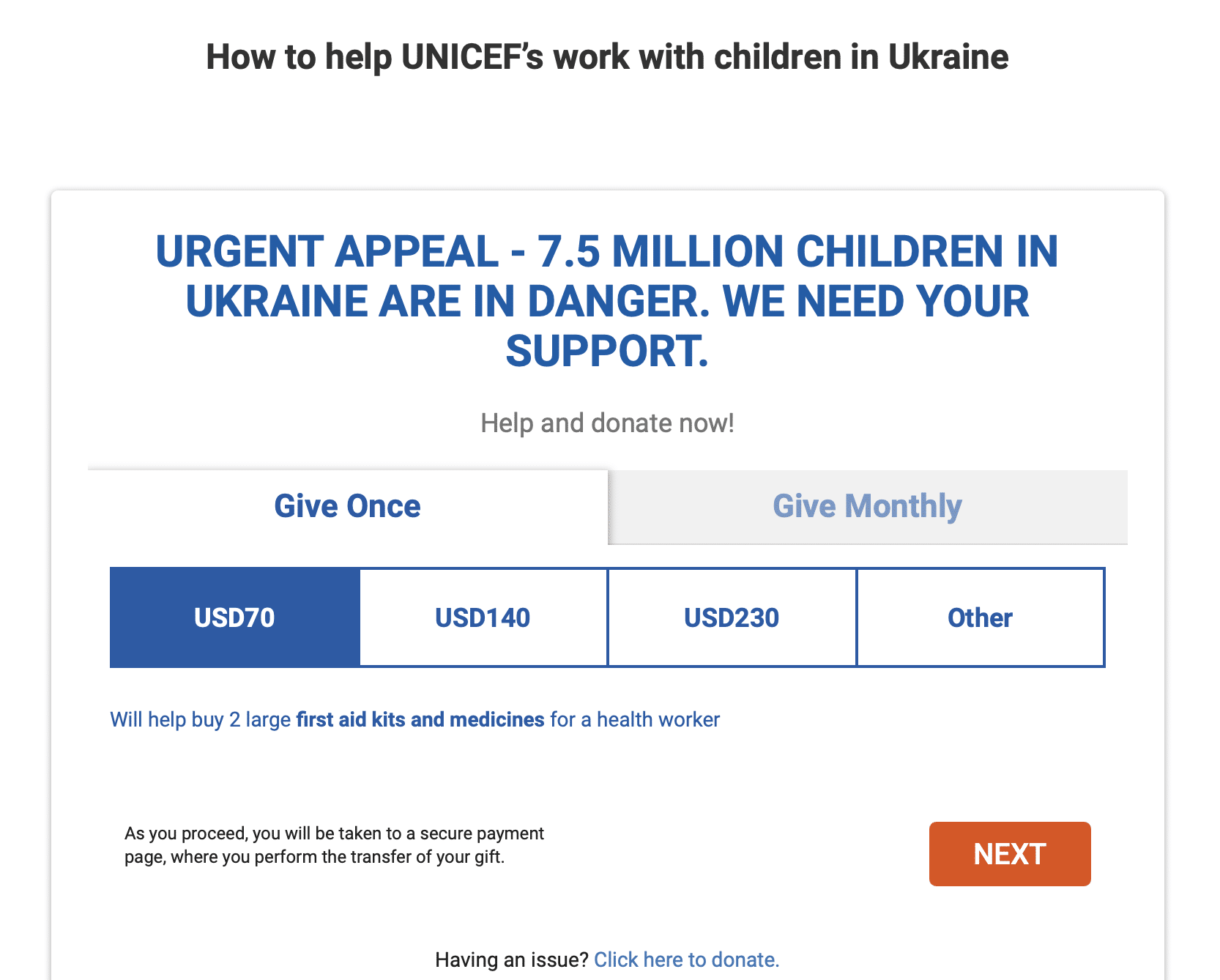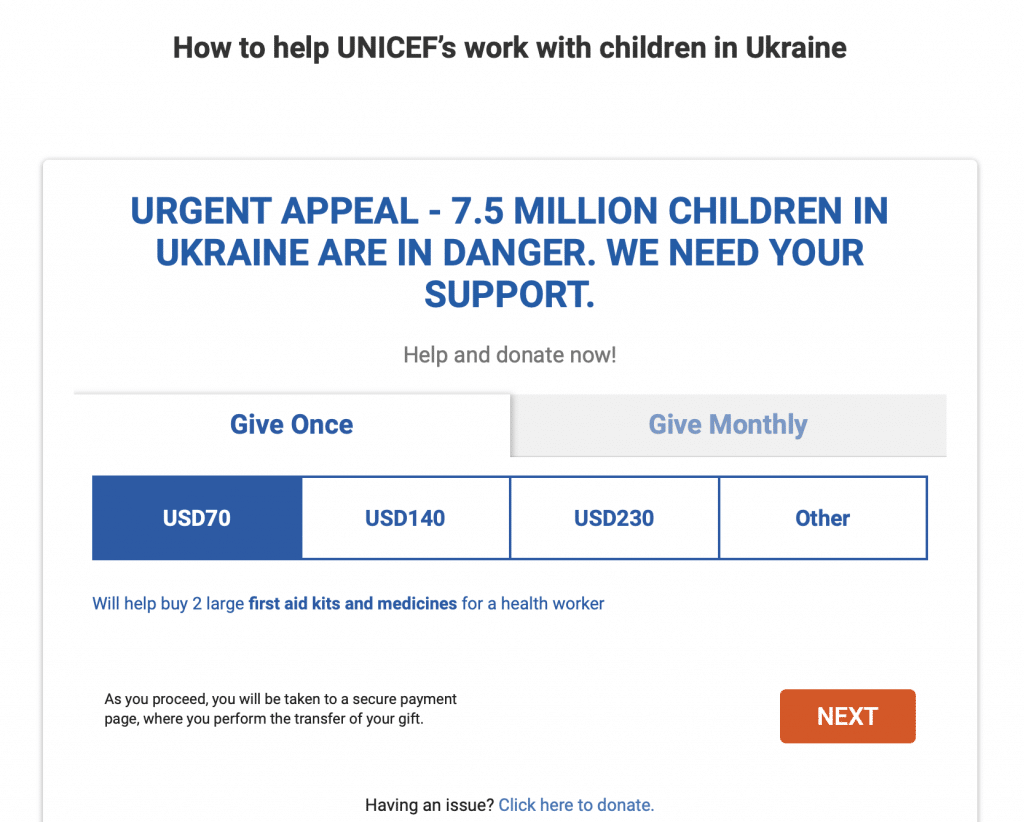 According to UNICEF "the conflict in Ukraine poses an immediate and growing threat to the lives and well-being of the country's 7.5 million children. Half a million children have fled Ukraine to neighbouring countries, with the number of refugees continuing to grow.
UNICEF is working with partners to provide vital humanitarian supplies, and to reach vulnerable children and families with essential services, including health, education, protection, water and sanitation.
While institutions like Netflix and Tik Tok has taken part in policies to restict their services to Russia by suspending streaming and the function of social media, Apple has suspended sale operation in Russia and the removal of several Russian state-sponsored news outlets from the App Store.
Apple's CEO Tim Cook in a letter to staff this week, obtained by MacRumors, also said that Apple would match employee donations to eligible organizations aiding in Ukraine at a rate of 2:1, retroactive for donations made since February 25.
Cook has publicly said Apple will donate to efforts in Ukraine, and Apple has said it is "deeply concerned" about the ongoing conflict.