Larruso has announced the release of a new single dubbed 'New Gen' off his EP.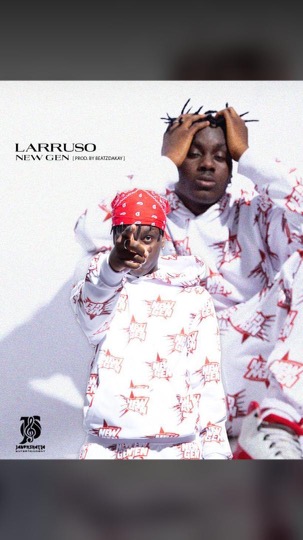 Jadon Shatter, the diligent and persistent manager of the young dancehall artiste made the information known.
According to the information gathered, this is the second single off his EP, 'New Gen'.
Prior to the announcement of his EP, Larruso dropped 'Ampiano' which made waves on social media and attracted comments from known celebrities such as Kwesi Arthur, Sefa, Comedian Waris, J. Derobie, just to mention a few. 
Whilst almost all the aforementioned celebrities dropped fire emoji under the comment section, Kwesi Arthur added 'Hardlyyyy' to show how he was impressed. 
Screenshot below
Soon after 'Ampiano' the young dancehall act then announced of the release of his EP and released 'The Truth' which featured Manifest.
The truth which is the first off his EP as it stands now is currently making waves and has also attracted comments from numerous celebrities such as Stonebwoy, Twitch, Fameye, Kelvynboy and many more.
Stonebwoy under the comment section dropped fire emoji with the caption 'Yung Gen'.
Fameye, Twitch and the others also dropped some fire emojis, showing how they were being tickled after listening to the song. 
Well, he together with his management has slated 23rd September 2021 to release the second single off his EP.
check out kind of his song below.
[embedyt] https://www.youtube.com/watch?v=tzIf2iFWAiU[/embedyt]
Thank you for reading. kindly leave us a comment below and we will be glad to assist.
 If you would like to write for us, contact us or submit an article click here.